DR. RON FREDERICK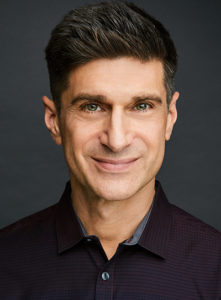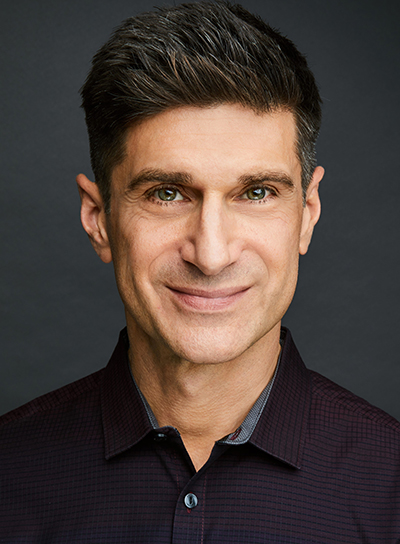 Ronald J. Frederick, PhD, is a clinical psychologist whose career has focused on the transforming power of emotional and relational experience. He is the author of the award-winning books, Loving Like You Mean It: Use the Power of Emotional Mindfulness to Transform Your Relationships (Central Recovery Press, 2019), and Living Like You Mean It: Use the Wisdom and Power of Your Emotions to Get the Life You Really Want (Jossey-Bass, 2009). Ron is a senior faculty member of the Accelerated Experiential Dynamic Psychotherapy Institute, and Co-founder of the Center for Courageous Living in Beverly Hills, CA.
Noted for his warmth, humor, and engaging presentation style, Dr. Frederick lectures and facilitates workshops for national, state, and international organizations, has provided professional trainings for the Lifespan Learning Institute, Professional Psych Seminars (PPS), and PESI, has been a frequent presenter at Esalen Institute, Kripalu Center, and Cape Cod Institute, and is featured in the American Psychological Association's Specific Treatments for Specific Populations video series.
BACKGROUND AND EXPERIENCE
Through his own personal experience, Ron recognized the limitations of traditional therapy and set out to discover methods that would allow people to realize their full potential and achieve true healing. While training at Beth Israel Medical Center in NYC, Ron discovered a group of therapists whose work transcended "talk therapy" and instead focused on facilitating here-and-now emotional experiences that were truly transforming for their clients. Ron knew he had found his professional home. Following a year-long training in Intensive Short-Term Dynamic Psychotherapy (ISTDP), he sought training and supervision from acclaimed psychologist, Dr. Diana Fosha, the developer of Accelerated Experiential Dynamic Psychotherapy (AEDP) and author of The Transforming Power of Affect.
Since then Dr. Frederick has been practicing and teaching cutting-edge therapeutic approaches that utilize new emotional and relational experiences to resolve problems and remove blocks that hinder growth. He is certified as an AEDP Therapist and Supervisor and an EMDR Therapist and Consultant.
Born and raised in New Jersey, Dr. Frederick now lives in Los Angeles, CA. He can be reached via e-mail at DrRon@cfcliving.com, or by phone at 310.275.5075.
EDUCATION/ TRAINING/ LICENSURE
Ph.D. in Clinical Psychology – Fairleigh Dickinson University, New Jersey
Internship/advanced training – Beth Israel Medical Center, New York City
Post-doctoral training in Medical Psychology and HIV/AIDS – St. Luke's-Roosevelt Hospital Center, New York City.
CA License: PSY24089
"This is the most real I've felt in a very, very long time.  My life is so different because of our work together."
"Your understanding and way of being with me in my learning process has freed me up to the be the therapist I've always wanted to be."
"Absolutely excellent! Dr. Frederick is an amazing presenter and teacher. His compassion and genuineness are impressive."